Case studies
Adarga's Knowledge Platform® is powering organisations in Defence, National Security and the wider Public Sector.
Read our case studies below.
Scroll down for more
We are experiencing unprecedented growth in data.
The Problem
Huge value exists for companies who generate true knowledge and insight from this data.
But the fastest growing form of this data is unstructured - that's emails, text documents, websites, social media, video files. Unstructured data is the hardest to exploit and the most vital for organisations to harness in order to gain a competitive edge.
Our Answer
The Adarga Knowledge Platform® enables you to exploit data and information at a speed and scale previously unimaginable.

A single, secure platform for your most complex data needs.
01
Empower mission-critical decisions
02
Improve accuracy, speed and precision
04
Fully extendable and scalable across your organisation
05
Built for rapid and seamless integration with partner programmes
06
No code AI: Highly intuitive, no programming knowledge required
Adarga's Knowledge Platform helps you to unlock relevant, insightful and actionable intelligence at speed and scale. Here are some examples of how:
01
Accelerated Network Analysis
Accelerate investigations and surface unknown relationships from millions of data points analysed and connected automatically by the platform in seconds. Complex connections between people, places, organisations etc. are identified with fully evidenced relationships delivering insights that may have previously been missed.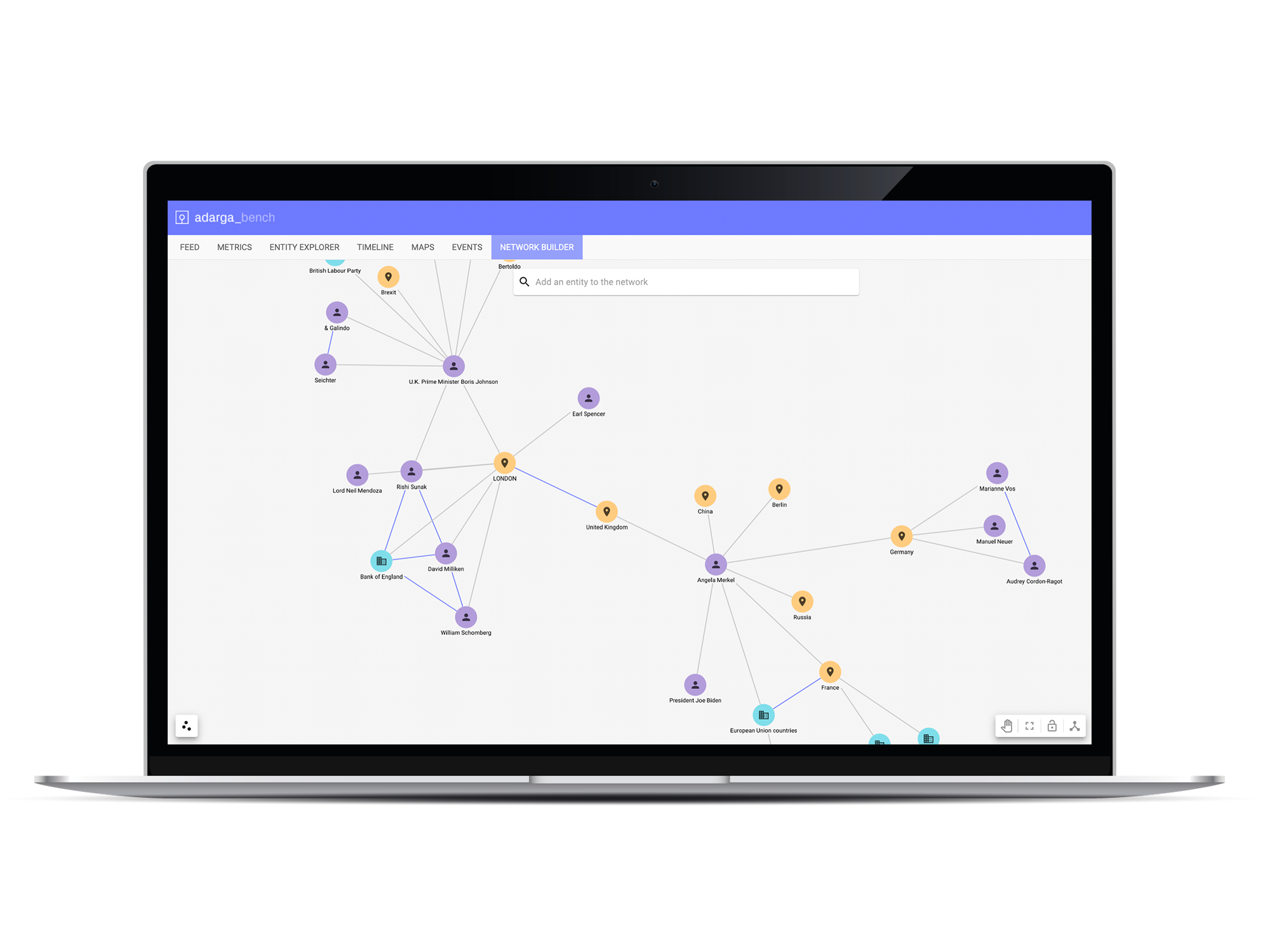 02
Automated Event Monitoring
Rapidly understand past and developing events in context through detailed classification, identification of key actors, actions and consequences. Capture vital details to enhance your planning and response capabilities.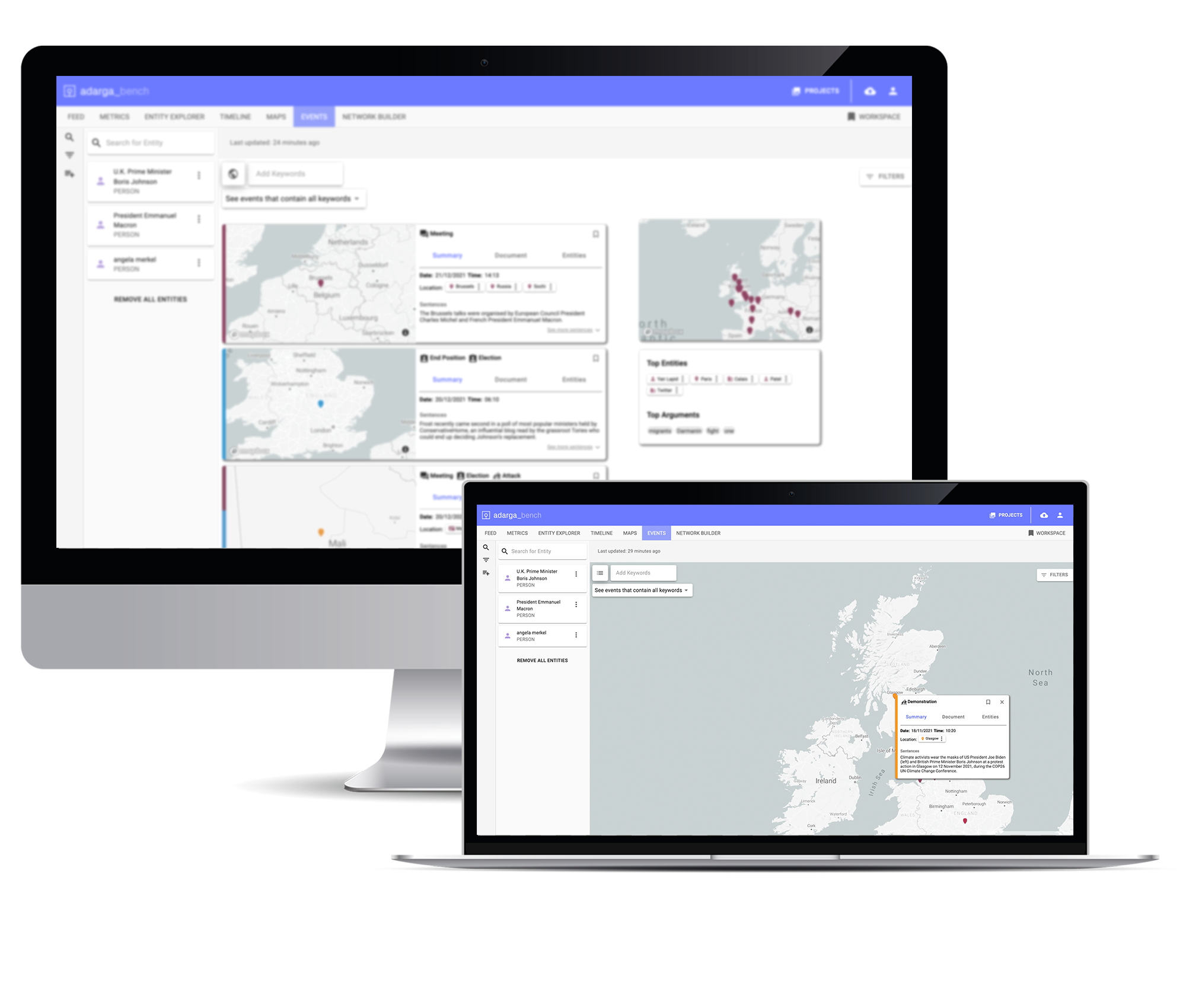 03
High Volume Text Analysis and Reporting
Automatically generated and appended high quality abstracts, including multi-document summaries with references and citations, significantly reduce reading time and accelerate report-creation.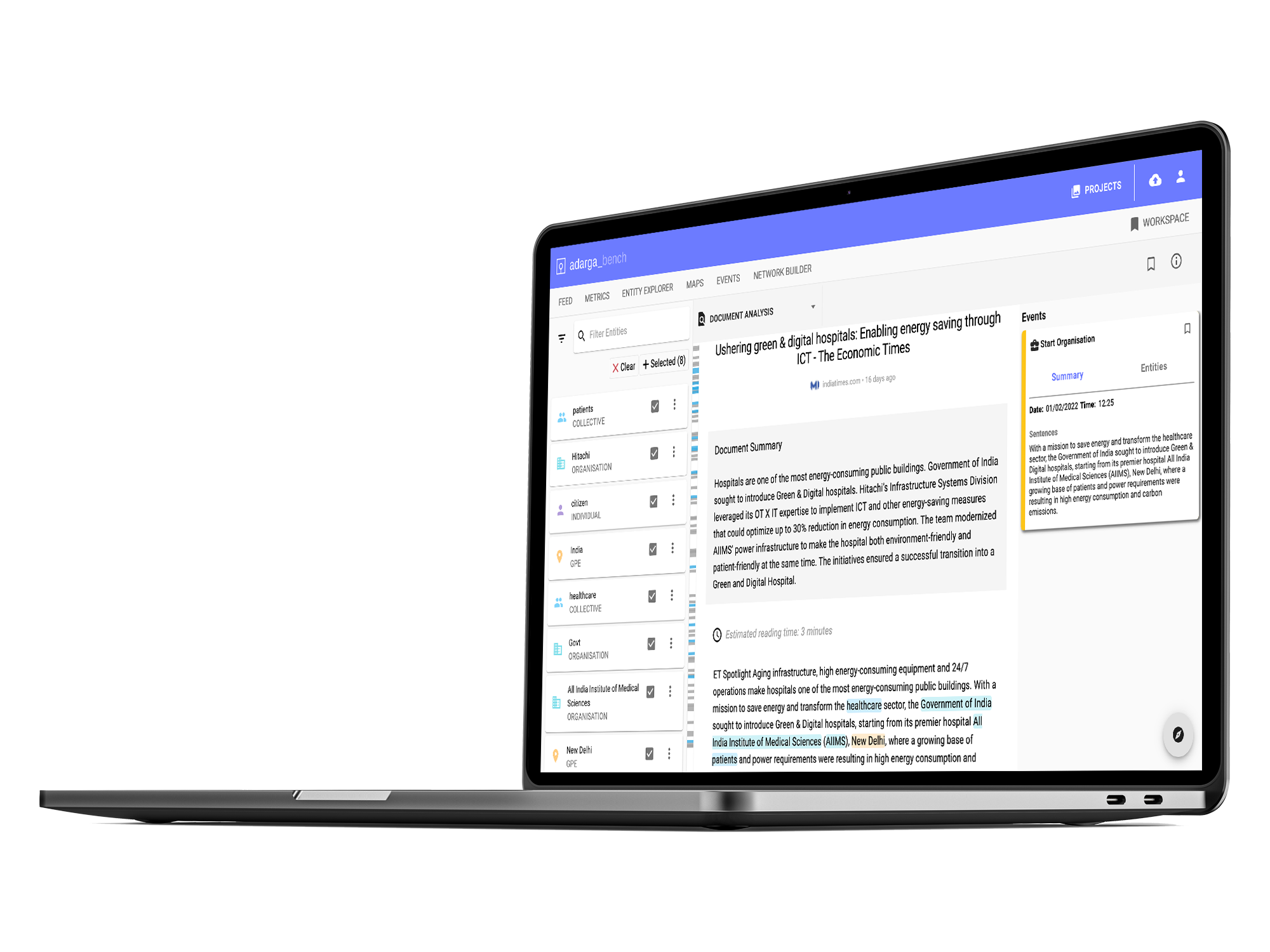 Find out how Adarga can provide your organisation with a transformational competitive edge:
Contact Us
Download the Adarga brochure
Find out more about Adarga's Knowledge Platform
Get Brochure