Adarga Labs
Specialists in AI experimentation, design, and delivery
Our team enlists the skills of Adarga's first-class data scientists, engineers and digital integrators to turn your AI aspirations into reality. We partner with you to design and develop AI applications that solve your most pressing business problems.
Schedule a call
Download Brochure
Scroll down for more



Adopt, Embed and Exploit AI
Adarga Labs provides the support you need wherever you are in your AI journey.
Beginning
You're aware of the potential of AI but aren't sure how to develop or apply it.
Maturing
You want to enhance, expand, and improve the AI you already use.
Experimenting
You seek to experiment, innovate, push boundaries and break barriers.
How We Help Drive Your AI Development 
Five components, combined as your project requires.

Advise
We dissect and baseline what you do, assess opportunities and dependencies, quantify cost benefits and manage change.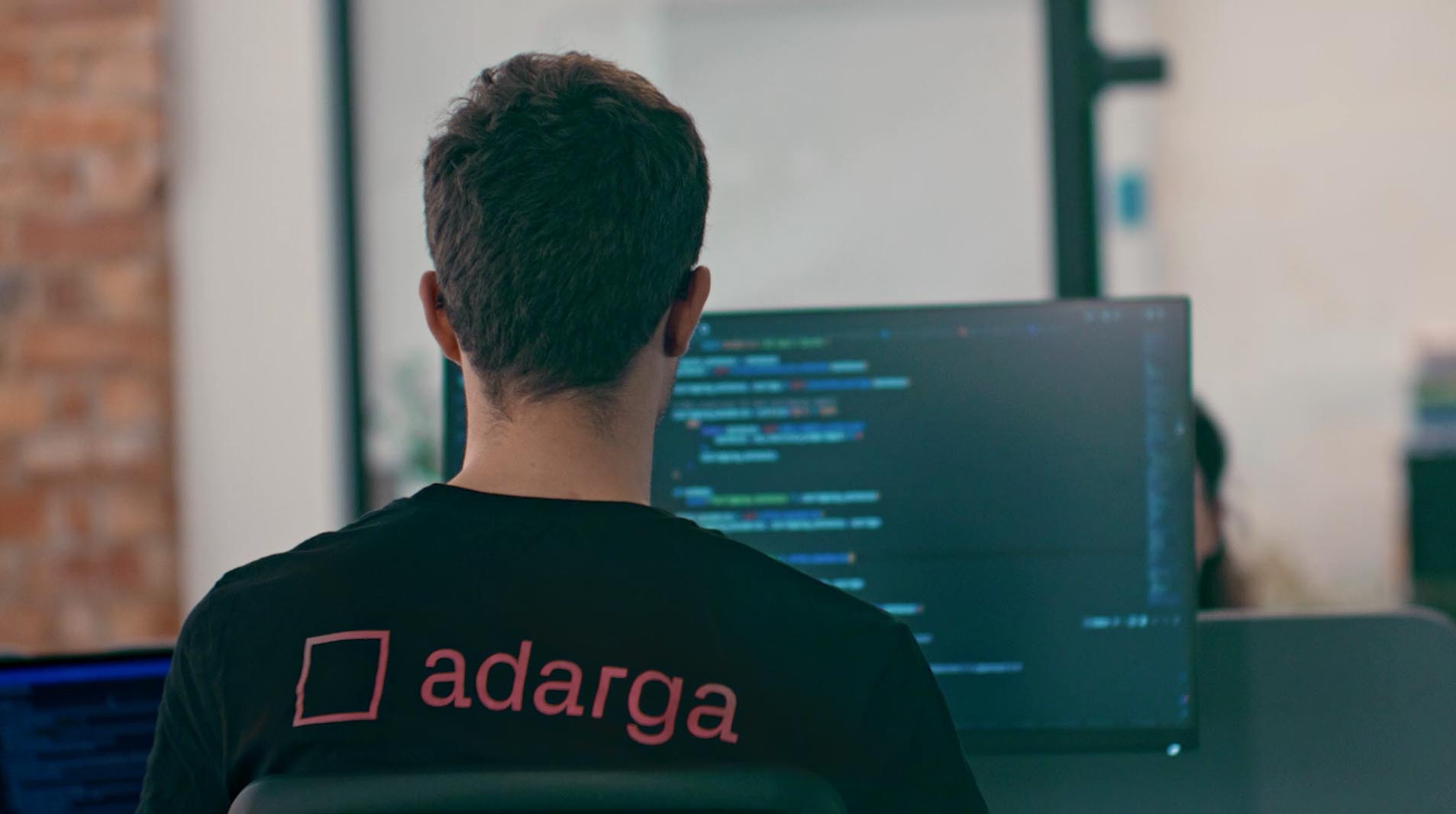 Approach
Adarga Labs is a specialist team of data scientists, data engineers, and digital integrators. Our approach is flexible against your AI requirements:
Agile, project-based assignments with deliverables tailored to your challenge set
Collaborative working with your team (in parallel or embedded)
Teaming/integrating with trusted partners to deliver multi-spectrum AI solutions
Case Studies
Building Decision Advantage
Dynamic, Integrated Logistics Planning
World-Beating Translation Capabilities
Protecting Veterans' Welfare
Re-imagining Military Procurement 
Adarga Labs applies its agile collaborative ecosystem model to deliver an integrated real-time intelligence capability based on OSINT, internal data, and satellite imagery, exploiting a mix of four software/hardware suppliers.
From over two years to under ten weeks using agile methodologies
British Army and Royal Marines
Adarga Labs develops an AI logistics system featuring real-time location-tracking, route-optimisation and status-monitoring capabilities facilitating rapid response to adversary and environmental threats.
59x quicker experimentation
Multiple solutions stood up and tested in hours not weeks
Adarga Labs custom builds a 38m-parameter translation engine in 24 hours for a sparsely documented Arabic "Low Resource Language" (LRL). By standard BLEU measurement, it is the most accurate LRL translation model ever produced.
Than any existing comparable translation model 
An Adarga Labs-led project for at-risk veterans requiring urgent intervention at times of personal crisis. By triangulating data from multiple sources, it activates immediate support from former comrades and specialist agencies.
Thanks to faster intervention powered by AI
Adarga Labs designs and deploys an innovative, multi-disciplinary, fast-track, low-friction, culture-shifting managed service ecosystem model for defence tech procurement based on business-imperative-driven SME practice.
From idea to full operation in less than three months
Schedule a call