Adarga to showcase AI software platform at DSEI 2021
Adarga is very much looking forward to DSEI on 14-17 September where we'll be exhibiting alongside a number of our customers and partners from the defence and national security sector. Our Head of Applied Science, Dr Dan Clarke, will take the stage to discuss Information Operations in Defence.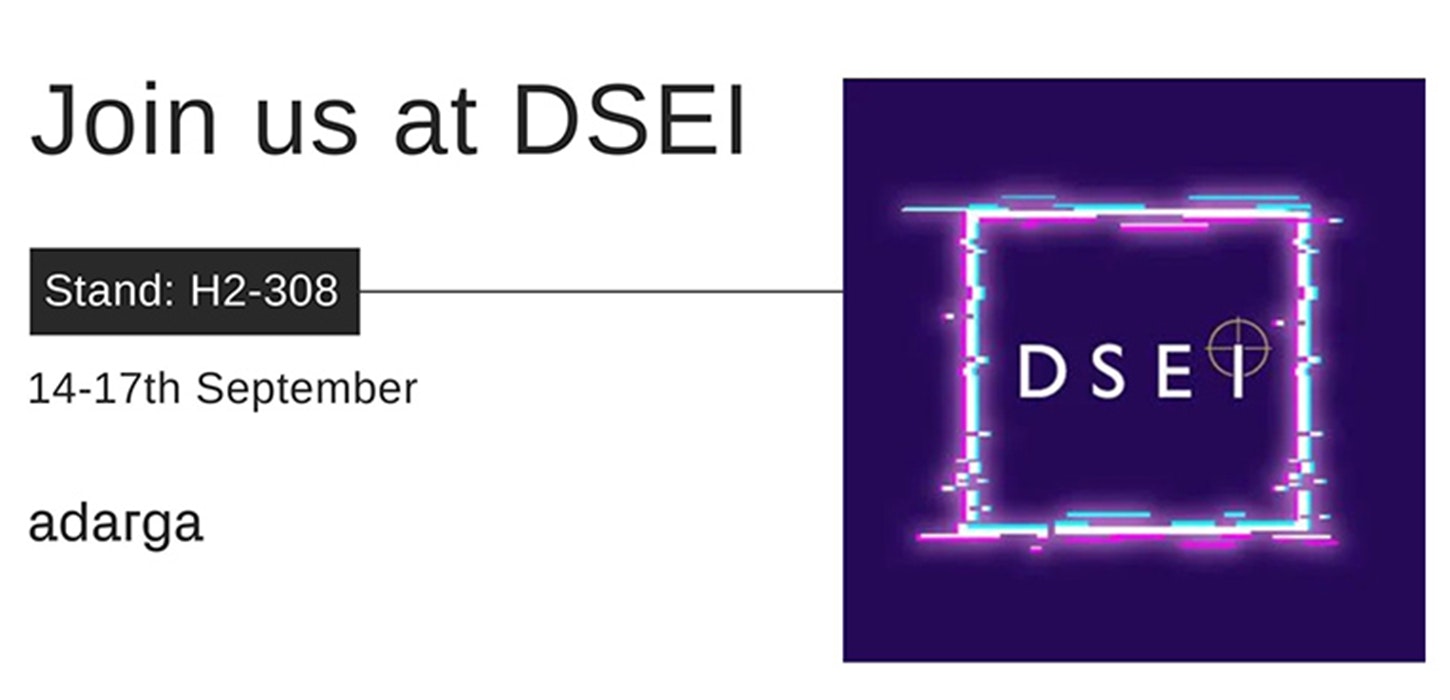 DSEI is one of the world's biggest defence trade shows: it connects governments, national armed forces, industry thought leaders and the entire defence & security supply chain on a global scale, across the Aerospace, Land, Naval, and Information Security sectors.
This year DSEI will be a hybrid in-person and online event, with the theme of 'Integrated response to future threats' and incorporating a series of seminars, webinars and talks on that topic alongside the exhibitors and trade show.
Adarga will be there showcasing how our enterprise AI analytics platform can provide organisations in defence and national security with a transformational competitive edge.

Are you attending DSEI this year? If so, be sure to drop by our stand H2-308 in the Future Tech Hub or get in touch to set up a meeting.
Adarga's Head of Applied Science, Dr Dan Clarke, will also be participating in DSEI's seminar, 'Expanding Capacity through Information Operations: why winning the narrative matters'. Dan brings his wealth of experience in data science, defence and academia to this exciting programme at DSEI on 15 September. This is taking place at the Joint Forum from 16:00-16:50, not one to miss.
Hackathon 2021 will also be live streamed to DSEI on Friday 17th September. Hackathon 2021 will draw together teams from across the British Army and the UK tech and defence sector to develop software and algorithm-driven solutions to address real-world challenges faced by the Field Army. Critically, the leading solutions will be developed and tested in the field within just a three-month period, transforming the Army's ability to procure innovative technology at the tempo required to remain competitive in today's digital age. More information to follow on how you can dial-in to the results.
There is still time to register for this year's DSEI here.
If you're registered, book a meeting with Adarga representatives and find out how Adarga can enable you to leverage your data as a stratetic asset here.