Is your organisation effectively harnessing unstructured data to mitigate risk and gain a competitive edge?
In today's information age, we are faced with overwhelming volumes of unstructured data. This is the largest and fastest growing challenge organisations are presented with today.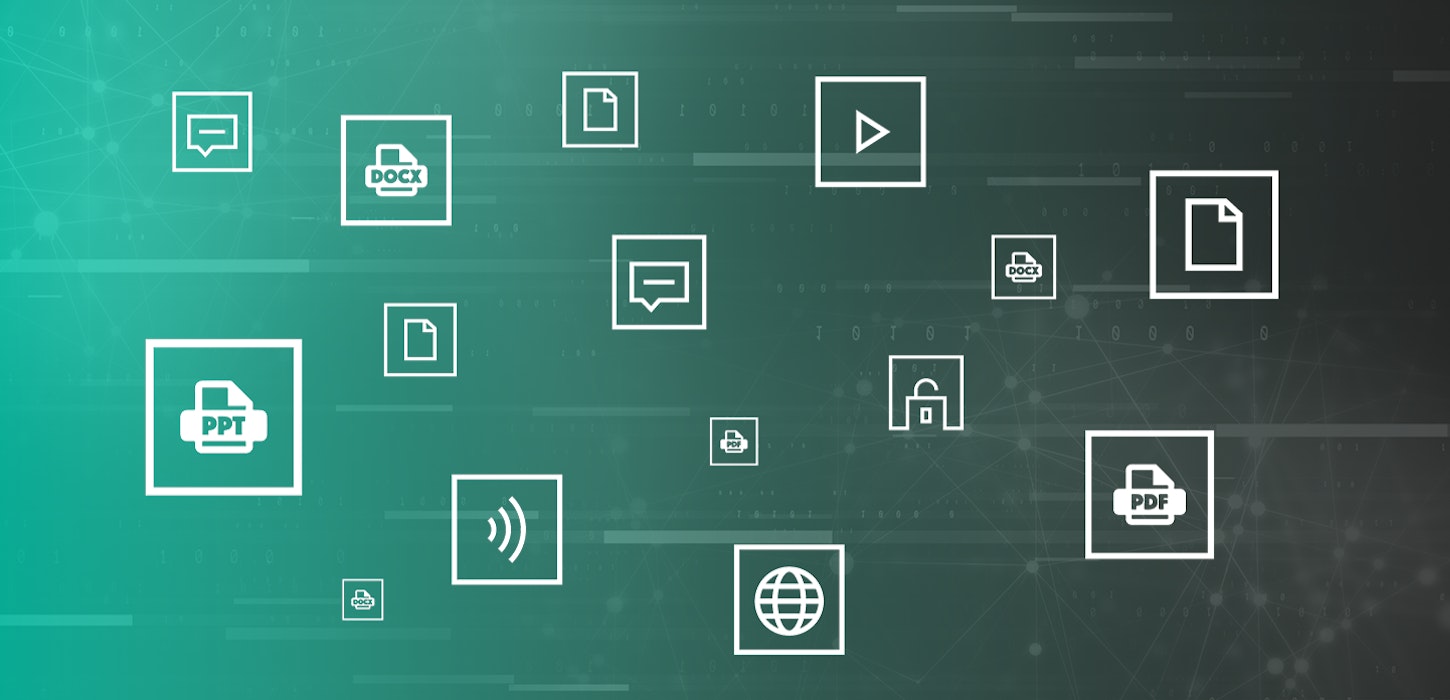 What is unstructured data and why is it so important?
Think about the mountains of reports, presentations, documents, audio files etc. growing day by day within your business. As well as the unlimited news feeds, videos and external research at your disposal. This is all unstructured data.
This type of information features value-rich content that is key to informing critical organisational decisions – operationally, tactically and strategically. Such as:
What is a key learning from last year, buried within millions of internal reports, that will shape your next action?

What emerging competitor development published in the news will cause you to adapt your current plan?

What is the missing link - a deeply complex relationship between a person, place and organisation - that will accelerate your research or investigation?
This goldmine of information is at your disposal.
Frustratingly though, the sheer volume of available information means that analysts, planners and decision-makers are simply unable to keep up with the deep and valuable insight buried within both historic and emerging content, let alone connect the dots between all of the data.
This can lead to decision-making that doesn't take into account the full picture, and missed threats and opportunities that could have a critical impact on the business.
This is one of the biggest challenges faced by all organisations today, as set out in the graphic below.

We just need to increase the analytical capacity to process and understand the available information, reducing the 'time to knowledge' and increasing our decision-making confidence.
This is fundamental to remaining competitive in today's increasingly complex commercial and operating environments.
Why has this been such a challenge for organisations to date?
Unlike structured data which has a pre-defined format - such as an excel spreadsheet - and has been built to be read by machines, unstructured data still relies on laborious human analysis processes due to its expansive formats and requirement for contextual understanding. Conventional technologies have thus far been inadequate in helping to address this challenge due to its nature and complexity. But new developments in artificial intelligence are changing this entirely.
How can Adarga help organisations to leverage unstructured data as a strategic asset?
For the first time, Adarga is providing analysts, planners and decision-makers with the capability to build and maintain a dynamic picture of information - presenting a digestible and contextualised view of huge volumes of unstructured data at speed. This includes both in-house and open-source information.
Powered by natural language processing – a form of AI that reads text – network science and machine learning, Adarga's Knowledge Platform continuously processes incoming news, reports, presentations, PDFs, videos, audio files and more. Information is extracted and connected; foreign content is translated; and video and audio are transcribed. This always-on-service has been designed to augment human users and alleviate them of the time-intensive processes involved with unstructured data analysis. That 80% of time customers tell us they spend searching, collecting and reading, leaving little time for the high value analysis - the critical so what.
Adarga's AI software platform is addressing the challenges faced by analysts, planners and decision-makers today by providing:
Distilliation of high volume information - Automated extraction, summarisation and clustering of information allows you to surface useable intelligence at speed.
Completeness of sources -

Explore all available information sources in a single platform where internal data is fused, enriched and connected with publicly available information.

Insight Discovery and Foresight Signals - Discover hidden relationships, insights and signals that could have a critical impact on current and future planning.
Timely Delivery - Continuous monitoring of information provides you with an always on, always up-to-date service so you can understand and respond to complex developments.
Users are already using the platform today to accelerate research and reporting, analyse complex situations and identify hidden relationships with cutting-edge, out-of-the-box capability. This is proving crucial in transforming efficiency, mitigating risk and informing more confident decision-making.
Click here to get in touch or request a demo.
Download the Adarga brochure and gain a stronger perspective of our platform's state-of-the-art capabilities, use cases and much more.