British Army and Adarga to host first of its kind Hackathon event at new Defence BattleLab 
Forming part of the 1st (UK) Division's pioneering Digital Readiness Experiment (DRE), Hackathon 2021 will help to shape the future of modern defence capability.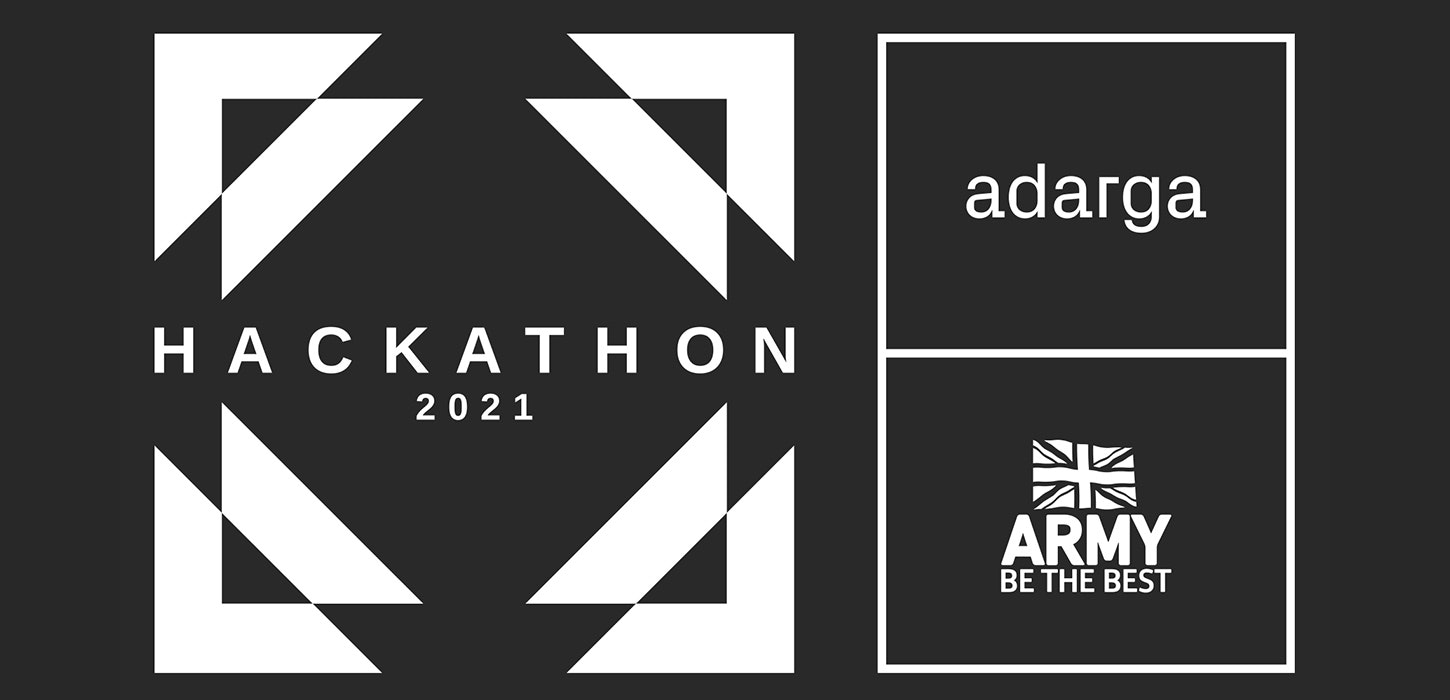 The British Army and AI software leader, Adarga, will be holding Hackathon 2021 on 15-17 September. The Hackathon will draw together teams from across the British Army and the UK tech and defence sector to develop software and algorithm-driven solutions to address real-world challenges faced by the Field Army. Critically, the leading solutions will be developed and tested in the field within just a three-month period, transforming the Army's ability to procure innovative technology at the tempo required to remain competitive in today's digital age.
Hackathon 2021 forms part of the 1st (UK) Division's Digital Readiness Experiment (DRE) which seeks to accelerate the Army's understanding and ability to adapt to digital force preparation timelines and processes. The leading concepts will be chosen by a panel of senior military and industry experts following the 48-hour challenge. Those concepts will be developed into prototypes over the following eight weeks and deployed for experimentation on Exercise RHINO CHARGE in November 2021.
Set against the backdrop of the Integrated Review, Hackathon 2021 and the DRE represent the Army's highly innovative approach to meeting the challenges of the rapidly evolving character of warfare and pace of technological change that requires a transformational shift in how data, software and algorithm-driven solutions are tested, developed and deployed within UK Defence.
The first event of its kind to be held at the Army BattleLab in Dorset, Adarga is helping to fulfil an important initiative to work more closely with industry to accelerate prototype warfare, testing and experimentation to drive innovation within Defence. As such, Adarga is thrilled to not only be providing its own data science and software expertise but bringing together an array of leading players from industry - including Accenture, Atreides, AWS, Babcock, ESRI, IBM, Maxar, Osprey and PA Consulting - to cultivate novel approaches or test adapted or existing commercial software to specified challenge sets.
Solutions will be designed to address issues around understanding routes for military convoys, understanding the impact of environmental factors on future missions or deployments, and the best ways of extracting casualties.
Already deploying its cutting-edge AI software platform to the defence and national security sector, including to the British Army's Land Warfare Centre, Adarga was selected as the Army's industry partner to support the Digital Readiness Experiment to help increase the speed and agility of software-driven capability development.
Results from Hackathon 2021 will be live streamed from the BattleLab to global defence tradeshow DSEI on Friday 17th September, at which both the Army and Adarga are exhibiting. More information to follow on this.
Brigadier Matt Cansdale, the Army's Head of Future Force Development, said:
"The Hackathon is a really exciting venture, it fits absolutely with what we are trying to do in the wider Army, of moving to a more tech-led leap into the information age. What's fantastic about the Hackathon is just to see how it's really caught people's imagination and they are really investing themselves in seizing advantage and realising what they can do. What it shows is the degree of critical thinking amongst our people who are ready to challenge the status quo and the norms of how things have been done and work with much wider organisations."
Adarga CEO, Rob Bassett Cross said:
"Adarga is proud to be supporting such a forward-thinking approach and facilitating the collaborative innovation required not just for the Digital Readiness Experiment but to pave the way for a new era of modern defence capability. The Army's rapid deployment of software to a real-world environment, in line with realistic readiness timelines, marks a hugely significant development that will shape the future of technology procurement for the whole of UK Defence."
The media partner for Hackathon 2021 is BFBS, military charity and media organisation.